Read our latest commentary in TrainingZone Magazine, and tell us if you've ever been Neuro-Dazzled!
Honestly a totally lame article that is little more than a simple query, and does not do justice to the hard work and effort people put into their projects. Someone should do a proper review…. OK we'll put it on out to-do list.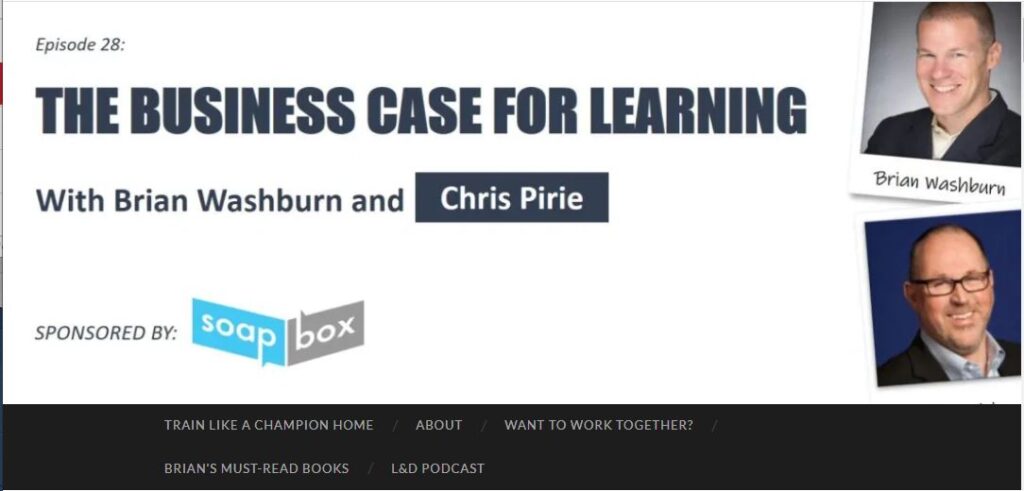 Delighted to join Brian Washburn, the nicest guy in the training business on his podcast last month. Train Like a Champion is a great podcast for training professionals, in this episode we talk about business case for training and an economic downtime.