Welcome to Learning Is The New Working, a podcast about the future of Workplace Learning and the people helping us get there. Subscribe to us on your favorite podcast platform for a growing set of conversations about the challenges Learning & Development needs to overcome to remain relevant. Below, find our catalog of published conversations, organized by thematic season.
Follow and Subscribe
Special Episode – Click Here For The Resources and Description
Special Episode – Click Here For The Resources and Description
Announcing The RedThread Remix
This year the LFG Team collaborated with RedThread Research to help them launch a new podcast featuring Co-founders Dani Johnson and Stacia Garr and based on the RedThread research agenda, with the aim of sharing workplace stories that bring their research findings to life. In this binge-listen season we are sharing some of our favorite episodes and conversations with the LITNW audience. The episodes are from the two collaborative seasons so far and we'll also get a preview of the third season which launches in October
The Summer Newsletter – You Helped Us Give Back, Untethered LFG, and Sheep! Read it Here.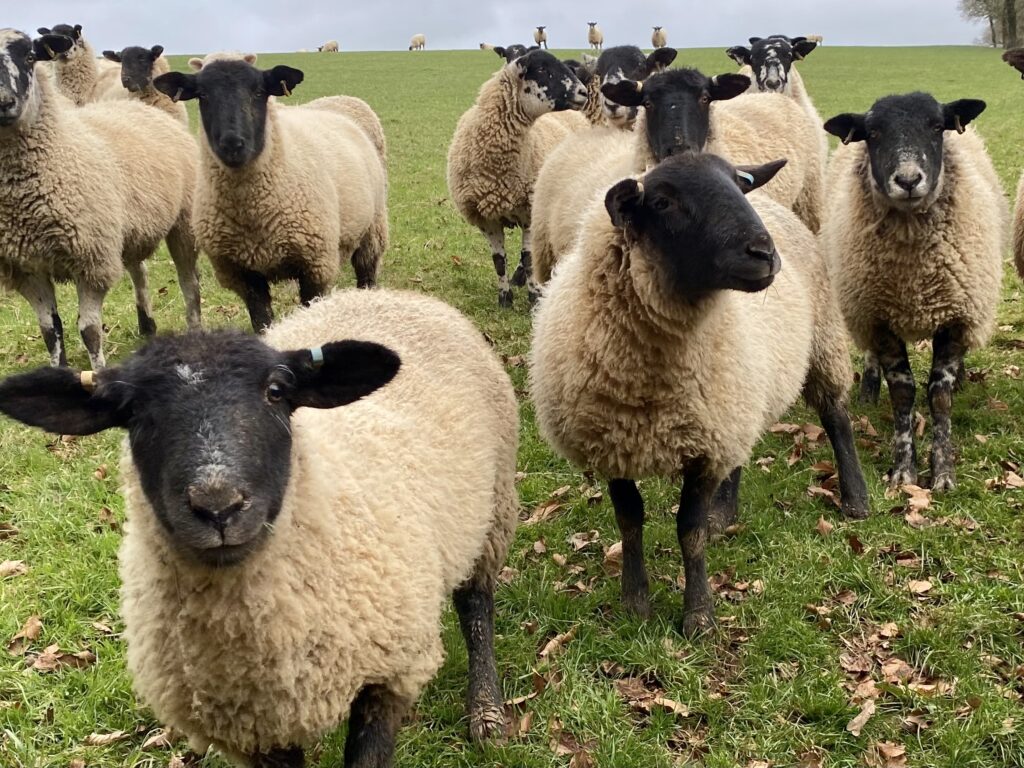 Learning Is The New Working Podcast featured on Where Ideas Launch a podcast by Katherine Ann Byan
Chris Pirie discovers that it's harder to be a guest than an interviewer, but is very grateful to have had the opportunity to meet Katherine, contribute to her excellent podcast, and gather his thoughts on the state of L&D and workplace learning challenges in the context of the UN sustainable development goals. Check out the Where Ideas Launch Podcast.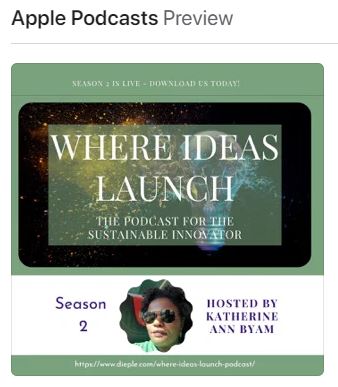 Check out latest collaboration, Workplace Stories the brand new podcast by RedThread Research and The Learning Futures Group.
We've launched a new Podcast in collaboration with RedThread Research. Workplace Stories looks for the red thread that connects humans, ideas, stories, and data that define the near future of people and work practices.
Don't worry we're still publishing LITNW episodes every other week with some amazing interviews lined up, but now every other week you can listen to Workplace Stories. The first season is called The Skills Obsession, click here to learn more.

Our 2020 Book List
Get help with your gift shopping and help us send books to young learners

Young Purpose Driven Learning Leaders
Two of Our Podcast Guests Made the Forbes 30 under 30 List. Hear Their Stories And Learn About How They Are Putting Technology To Work With Purpose!
S3 E1 With Danish Dhamani of Orai: The Algorithms That Can Help Us Conquer Our Fears
S3 E4 Arist: The Mies Van Der Rohe School of Microlearning with Michael Ioffe and Rayan Laverty
Connect The Dots – Listen To The All Of Season 8 Episodes
An ongoing occasional season where Chris shares some of what we've learned from the smart people we've met on our Journey so far to the Future of Workplace Learning.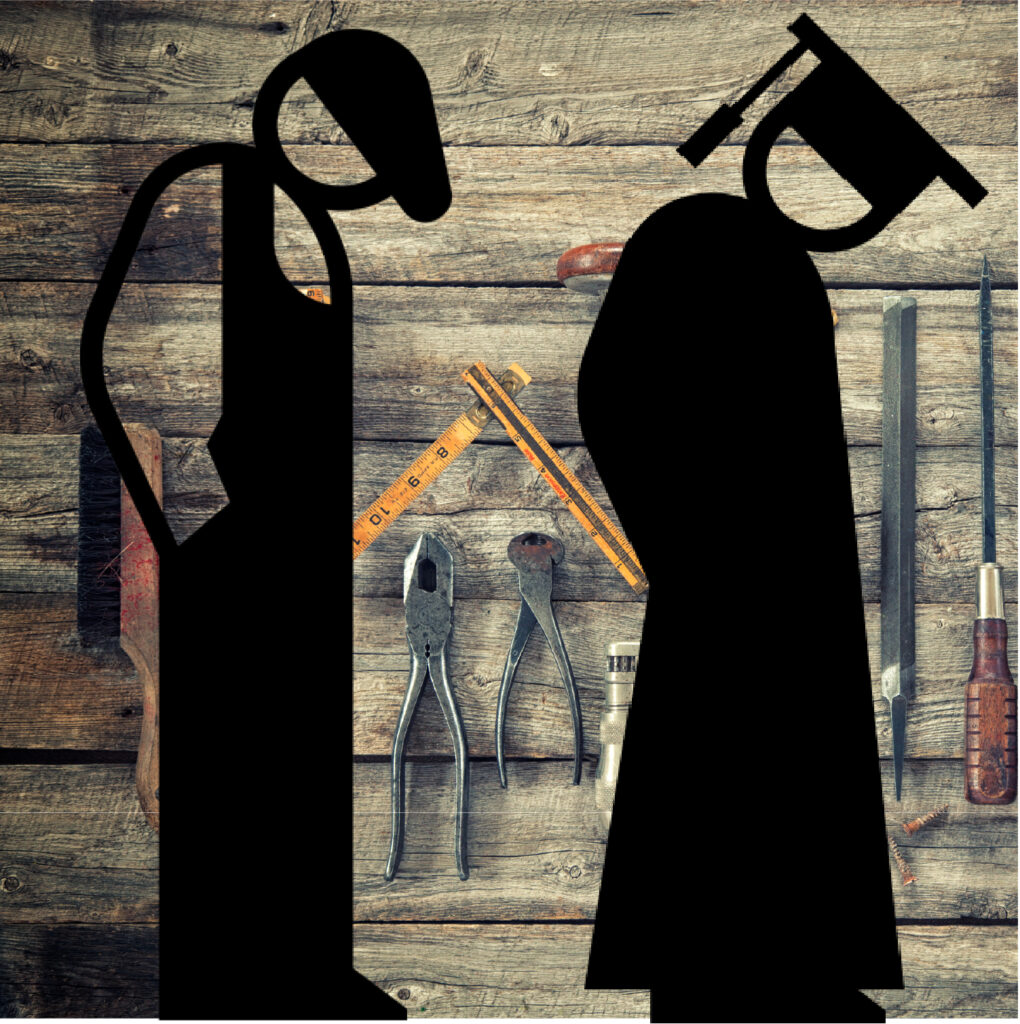 Read The Back Stories
Season One: The Forces at Work
In our first season, we introduced our thesis: the need for a radically new approach to Workplace Learning in the face of all the disruption and change coming so fast at us.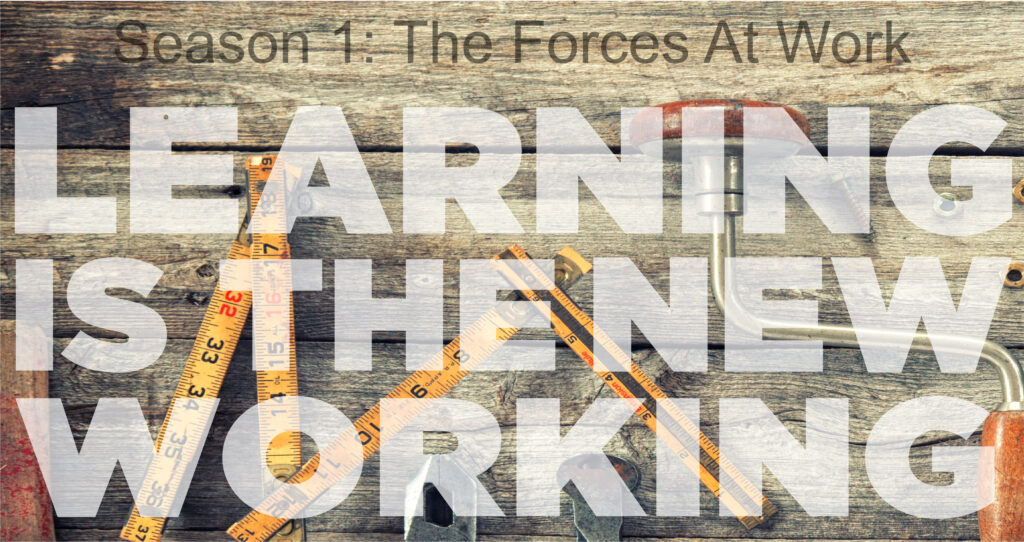 Season Two: Radical Experiments
In season two, we meet an inspiring and eclectic mix of leading edge practitioners and technology vendors from companies such as Visa, Airbnb, Degreed, Axonify, and LinkedIn. What unifies these individuals: their quest to make the workplace better and move our discipline forward.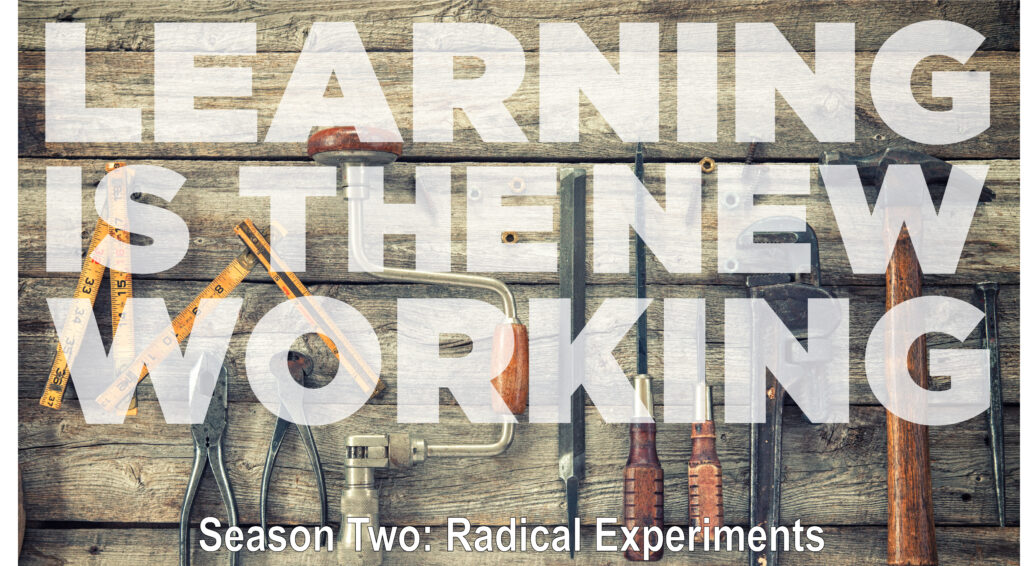 Season Three: The Learning Scientists
In Season Three we meet practitioners who are drawing on science based practices to move the L&D profession forward. Data Science, the Social Sciences, Computer Science, and Neuroscience are all rapidly developing fields that offer new insights and tools to help us build a better model for workplace learning.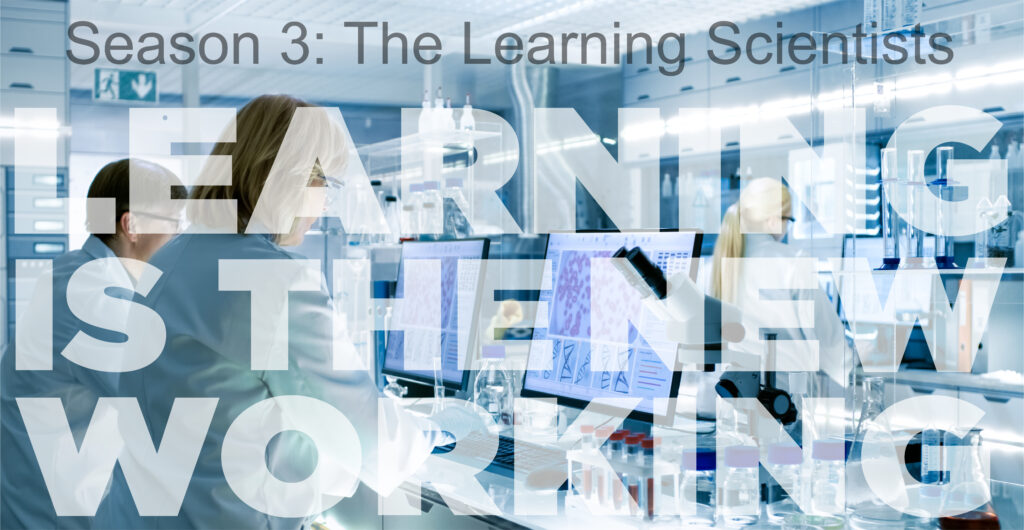 Season Four: Learning 4 Good
Our fourth season focuses in on what L&D can learn from how NGOs, on-the-ground private social enterprises and community organizations are leveraging Learning to build trust and capacity.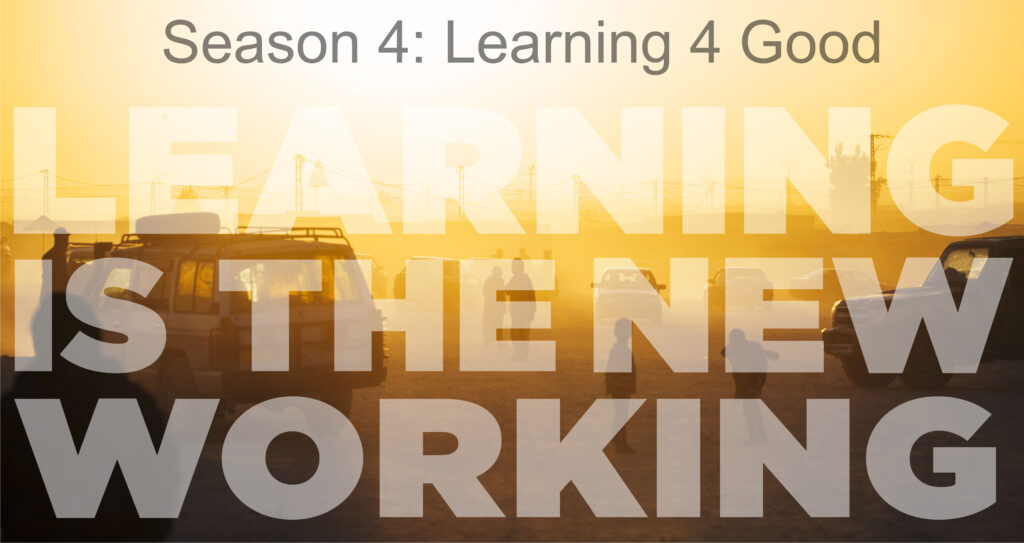 Season Five: The Learning Leaders
Meet the learning leaders from industry, academia, and technology who are making significant contributions to workplace learning, EdTech, and talent leadership.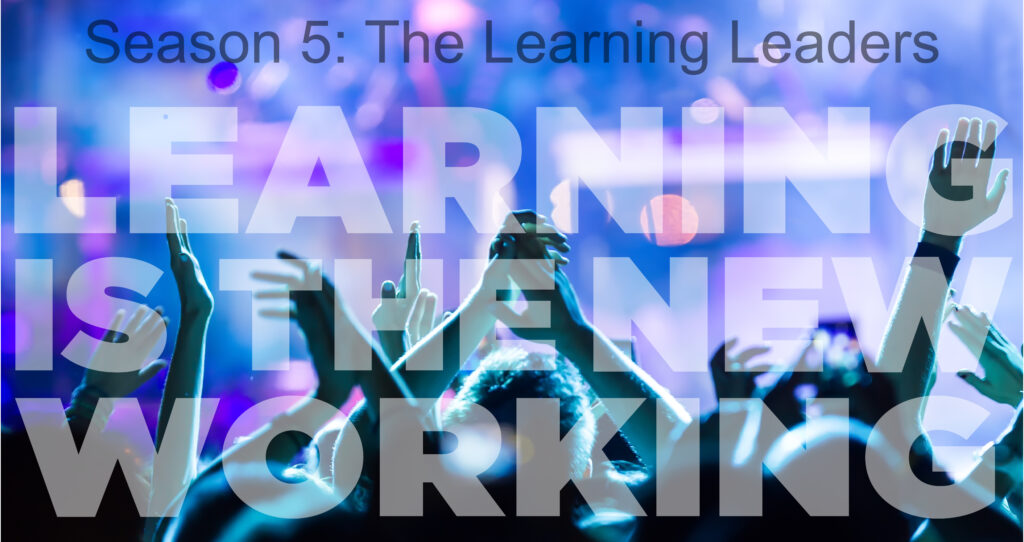 Season Six: From What If? To What Now?
Exploring responses to, and resources for, the radical disruption to work and learning caused by the 2020 Covid19 Pandemic .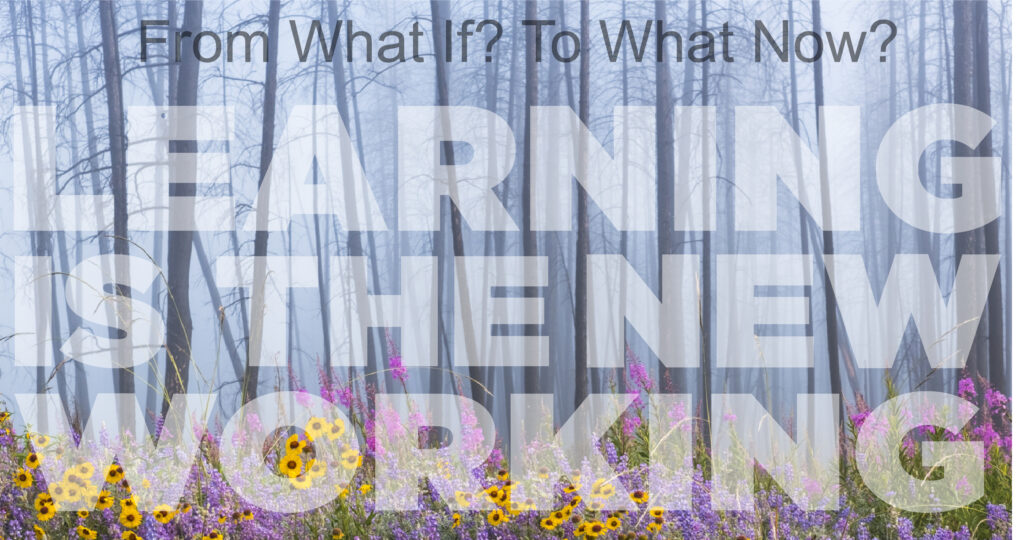 Season Seven: Is Purpose Working?
Our collaboration with RedThread Research on the topic of how purpose-driven organizations approach talent management and are facing the global pandemic and challenges of 2020.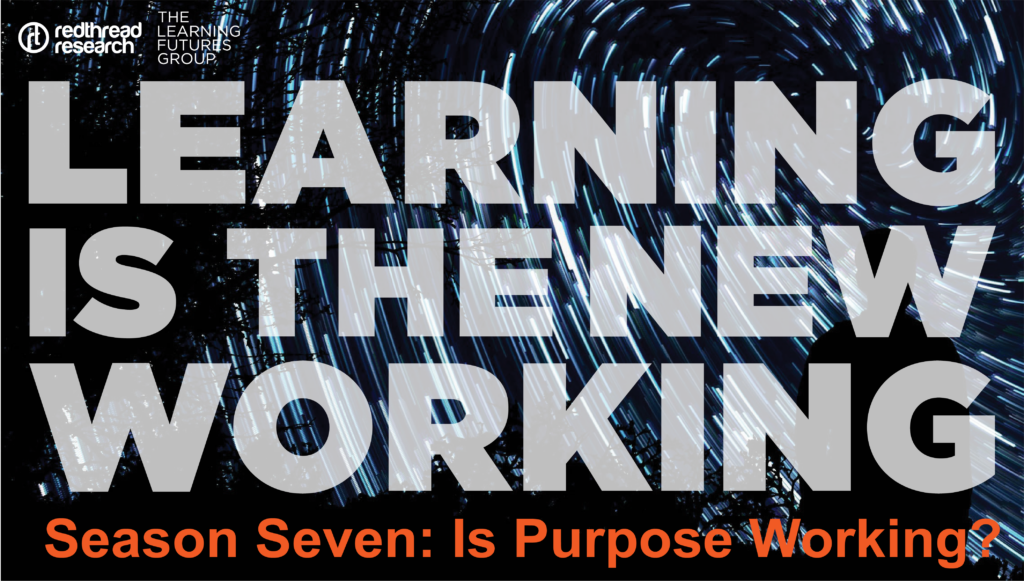 Season Eight: Connecting The Dots
Chris Pirie shares his learnings from the first fifty podcast episodes and lays out an agenda for the future of Workplace Learning.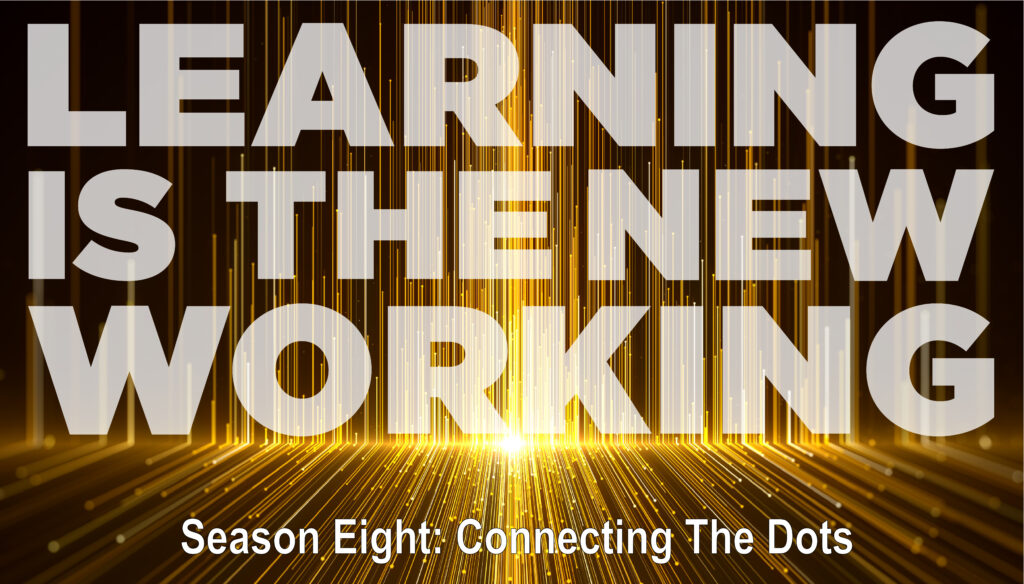 Our Community
We'd like to thank each of our guests for their fascinating insights and their work, and make special shout outs of thanks to each of our season and episode sponsors – please follow links to their websites we are very choosy and they all do great work. A special nod to the great Portland musicians YACHT who provide our intro music, 'I Thought The Future Would Be Cooler.' So did we – which is why we want to make the future of the workplace cooler, together.
Please subscribe to our newsletter for extra goodies such as transcripts and 'secret' episodes, drop us a line with ideas for guest and topics, and most importantly subscribe and rate us at the platform of your choice.
Follow @LearningWorking
Twitter feed is not available at the moment.