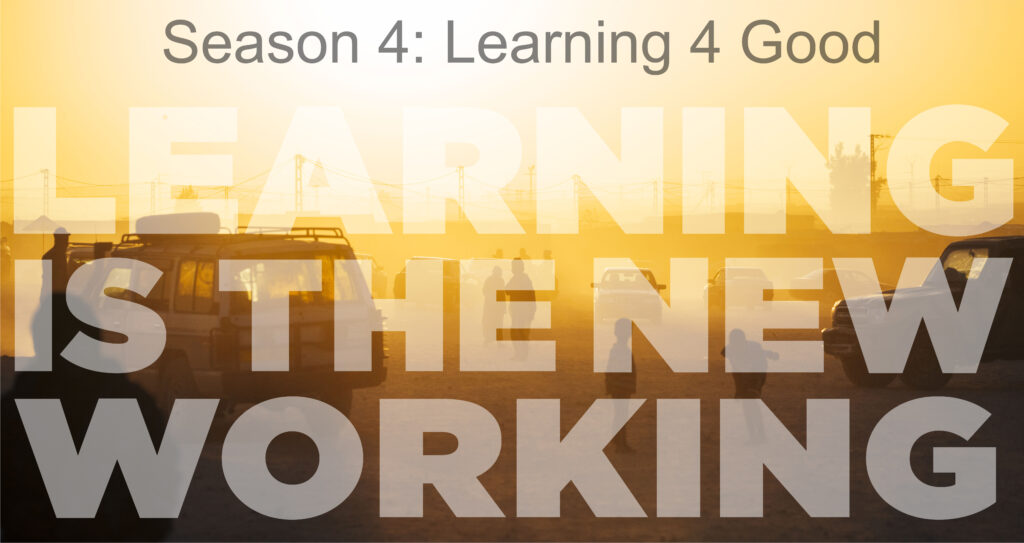 Our fourth season will focus on what we can learn from how Non-Governmental Organizations, Private Social Enterprise, and Community Organizations use learning to build trust and capacity for social good.
In this season you will learn how aid organizations are not immune to the disruption brought by the fourth industrial revolution, explore the forces at work on the 200 Billion International Aid industry, and discover how a new philosophy of local capacity building, shifts in political climate, and new generation of private philanthropists and changing the aid game in radical ways. You will also hear from the people on the ground who are experimenting to help build skills and capacity in under-served populations and using learning technology and design to build relevant skills for social enterprise and humanitarian leadership.
The season is co-curated and co-hosted with Lutz Ziob former leader of Microsoft 4 Afrika skills program and global business of learning and thought leader.
Episode 1 With Lutz Ziob and Chris Pirie Details and Resources
Episode 2 With Raj Kumar of Devex Details and Resources
Episode 3 With Rob Burnet of Shujaaz Details and Resources
Episode 4 With Nick Martin of TechChange.org Details and Resources
Episode 5 With Chris Proulx of Humentum Details and Resources
Episode 6 With Maryana Iskander of Harambee Details and Resources
Episode 8 With Nicolas Kroeger of The Humanitarian Leadership Academy Details and Resources
Episode 9 With Sheila Jagannathan of The World Bank Details and Resources
Episode 10 With Tina Bolding of Cornerstone On Demand's DisasterRead Details and Resources
Episode 11 With Joyce Tamale of Capitol Solutions Uganda Details and Resources