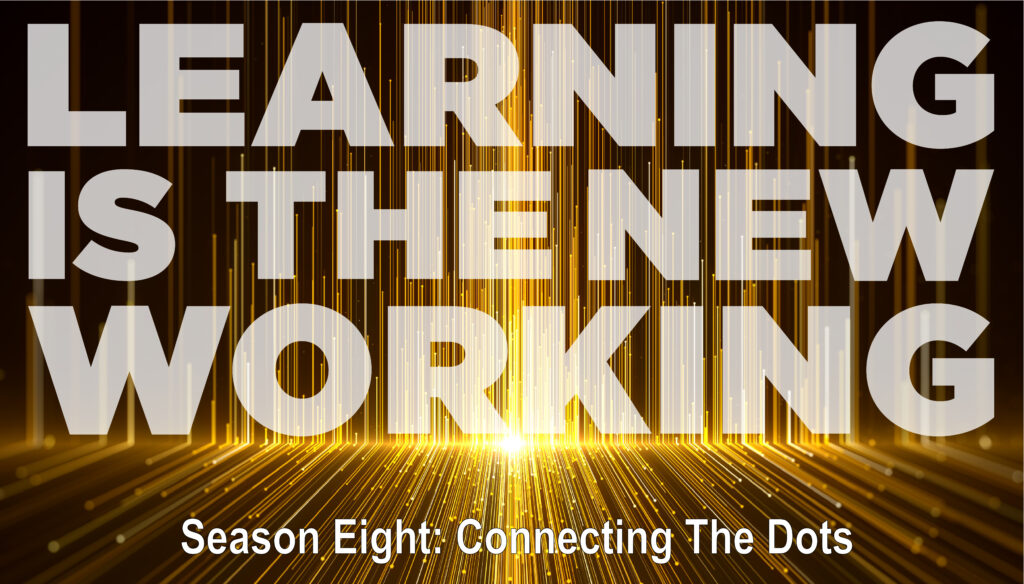 Back a million years ago, when the world wasn't all living indoors, we launched 'Learning Is The New Working' as a conscious attempt to gather big ideas and connect with the people we think are moving the Learning and Development profession forward in significant ways.
Our foundational hypothesis: that our profession was in crisis. At best, a malaise… using too many obsolete practices and stumbling to respond to an historic shift in how we work, create value, and learn. A crisis also compounded by the rapidly changing nature of the workplace and steadily rising impact of the complex economic and technological forces often characterized as the Fourth Industrial Revolution, and symbolized for many nervous job-seekers as 'The Rise of the Robots.'
What's happened since we started on our journey of exploration? Whilst we found lots of data and war stories to support that original set of assumptions, we've also found a rich set of people and organisations actively doing useful work to define the shape of the future of our profession. Informed by science, business aligned, and deeply human-centered, these innovative L&D practitioners are building learning cultures that celebrate curiosity and growth mindsets. They are holding their leaders accountable, as well as empowering grassroots efforts to make learning everyone's business.
Since we launched the podcast we have published 50 episodes across six clear thematic seasons. We've captured the insights of no less than 60 learning leaders and Learning practitioners, scientists, engineers, designers, thinkers and technologists. We have just crossed the 20,000-podcast listens milestone, and we even took the show on the road (back when we gathered together in person!).
Now, it's time for something new. Here in a new Season Eight, we are 'joining the dots' and pulling it all together, using insights gained from all of our conversations and research. In Season Eight, look for shorter, 20-minute episodes where we share what we have learned so far.
More importantly we will identify the actions that we can all take to reset our profession and prepare for the critical work ahead of us. By the way, in case you think we can't count, there is a very, very exciting reason why this is 'Eight,' not 'Seven'… as you'll find out very soon!
So we invite you to find a cozy corner or tie the running shoe laces, insert your trusty AirPods, and work with us together as we plunge into a very different, but we hope just as rewarding, new season of Learning Is The New Working. And thanks once again for being part of the journey to a new and better Future for Workplace Learning!
Subscribe