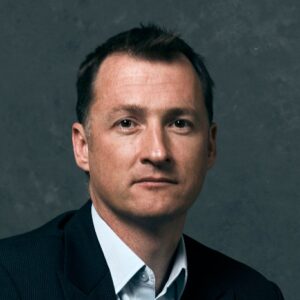 How will COVID impact Workplace Learning? One person I thought could definitely answer that in our ongoing 'Learning Leaders' thematic season here at Learning Is The New Working is Simon Brown, who in 2019 became the first-ever Chief Learning Officer at focused medicines leader Novartis—and who helped move 60,000 people onto remote working in just a single weekend.
With a resume that stretches from co-founding one of the UK's leading eLearning companies, Brightwave, to a senior advisory role at Accenture then leading cross-organizational Learning transformation at a major British bank, Simon joined his current employer in 2013. Since he's been on the Novartis global HQ leadership team, Simon's led a number of global Learning initiatives, including enhancing effectiveness of Learning for its global pharma salesforce, creating the cross-divisional Global Development University, running the Novartis-wide Learning Centre of Expertise and Corporate Universities, as well as also defining the strategy for how Novartis can develop deeper digital capability right across the company.
He's also the co-author of a great new book, The Curious Advantage, which he describes as an exploration of curiosity and its central role in the digital age—and how it's going to be at the heart of the skills required to successfully navigate our digital lives when all futures are uncertain. As you'll know by now, in 'Learning Leaders' we're looking to work with a range of influencers and practitioners from industry, academia, and technology who have made significant contributions to workplace learning, EdTech, and talent leadership disciplines, and I honestly can't think of anyone that meets that description more than him!
In our time together we touch on all this, the book and it supporting podcast (yay!) as well as a snapshot of his current life in Basel with wife, children, their cat and various chickens, as well as his recent minor mountain bike accident—plus:
what a day job that means looking after the training needs of 100,000-plus staff looks like
a career path that led from studying Management at college then into Accounting and out, quickly, then the Brightwave experience
how his organization's mission statement and state of purpose directly informs what he does and maps tightly onto his team's 5-year Learning delivery strategy
the importance of 'Curiosity' in what Novartis is trying to do (and what he learned from other companies trying to do something similar, e.g. Microsoft) and how he came to write a certain Amazon best-selling business book
how Novartis is people getting to 5% of their time Learning—and how that's an initiative being set right from the top
what the company did (and is still doing) to help beat the novel coronavirus (hint: you can't research molecules from home…)
how quickly digital learning's been adopted at this multi-national company because of Lockdown, e.g. use of of LinkedIn Learning internally was a thousand hours a week, in March, seven
his first insight into how technology can help with creativity and Learning
Resources
Simon is happy for people to follow his content on CLO issues on LinkedIn here
Check out The Curious Advantage, a roadmap for curiously navigating and unlocking the opportunities of the new digital reality, on Amazon.com
Subscribe
Share this episode with your network

Tweet