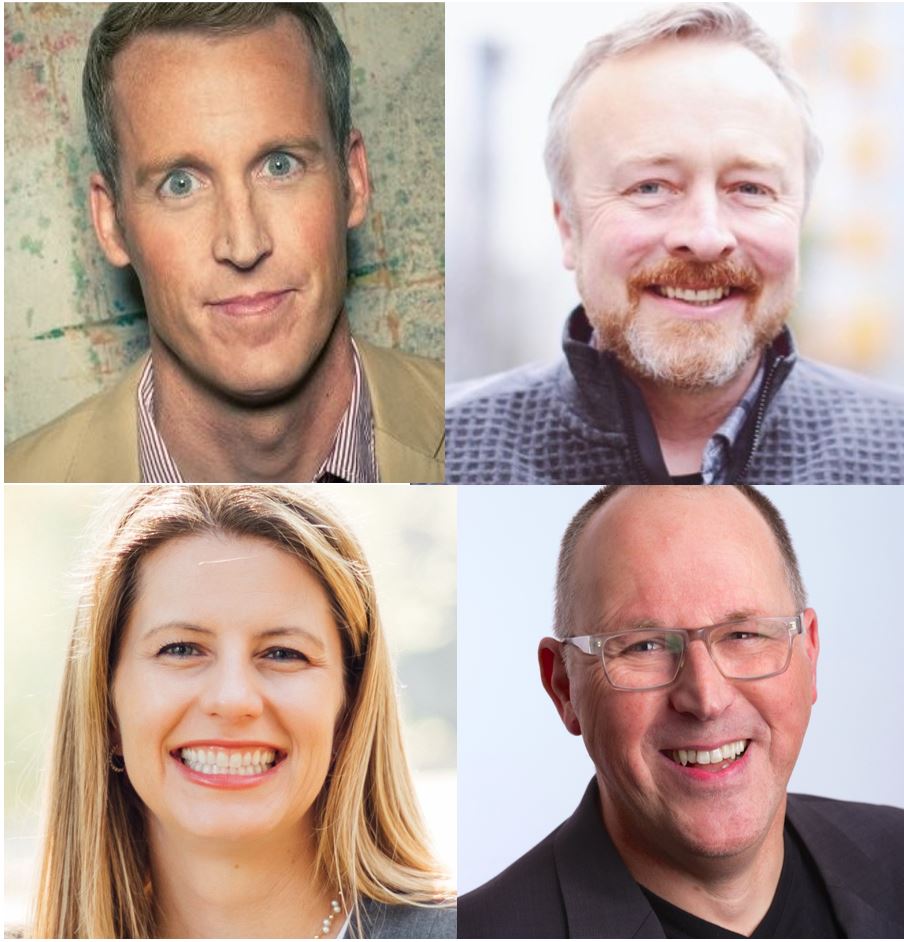 Season Sponsor
Get a transcript of this episode, and more at the link below.
Episode Details
In 2019, the Business Roundtable surprised many when it declared that companies should have a purpose beyond serving shareholders—that the corporation's goal should also be to deliver value to customers, employees, suppliers and communities.
Clearly, learning and development is critical to delivering this vision: by investing in the workforce, we give our users the skills and knowledge they need to feel valued and deliver better service to customers and communities. But how do we know if our investment is working? What does successful purpose look like?
Inspired by the Roundtable announcement, longtime friends of the podcast RedThread Research and I decided to try and find out in the shape of what became Season 7 of 'Learning Is The New Working'—our attempt to answer the question, 'Is Purpose Working?'
It should be noted Stacia and Dani had already had the purpose question under their research microscope, which gave us a great platform for our work of discovery—and leading L&D tech firm NovoEd, also fascinated by the implications for its customers of the shift to Purpose, also decided to help out by stepping in to sponsor the work.
As you'll know, over the course of 10 episodes, comprised of a scene setter and nine interviews with purpose stakeholders across a range of industries, we really shook the trees on this one. And this week, we pull all the threads together (a word deliberately chosen, as you'll about to hear) for a special summary discussion, 'The Role of Purpose in Supercharging Workplace Learning,' that forms this special final season episode, our season-capping webinar hosted by the good people over at NovoEd.
Tune in now to listen to myself, Stacia and Dani, as well as NovoEd's Director, Product & Content Marketing Declan Fox—all under the expert MC-ing of his colleague, the company's Chief Learning Strategist, Todd Moran—walk you through what we learned over those 10 discussions, and perhaps more critically what the takeaways have to be for both global business and the L&D function as purpose becomes more and more a focus of us all, from individual team member to board.
And for me personally, I now think 'purpose' is the fuel that L&D professionals have been looking for and will really work for our community. My reasons for thinking so include:
Purpose provides meaning in a time of crisis
Purpose isn't just branding
Purpose ≠ 'good deeds' alone
Purpose is fully compatible with turning a profit
It's starting to be a real bottom-line performance metric
Purpose and the talent pipeline: a highly potent mix
The coming centrality of L&D in purpose
and much more.
Resources
The 2019 Business Roundtable announcement is here
Go here to find out more about our content partners for this and now other seasons, RedThread Research
NovoEd hosted a special micro-site throughout the Season with extra assets including full transcripts here; you can also watch a recording of this conversation on the NovoEd YouTube channel here
The whole of 'Is Purpose Working' was sponsored by NovoEd. Global enterprises rely on NovoEd's collaborative, cohort-based learning platform to deliver high-value programs with real business impact. With NovoEd, you deliver powerful and engaging learning that activates deep skill development and drugs and measurable business outcomes. Thanks for your help, folks!
RedThread's Purpose work is here
Season Sponsor
Share this episode with your network

Tweet