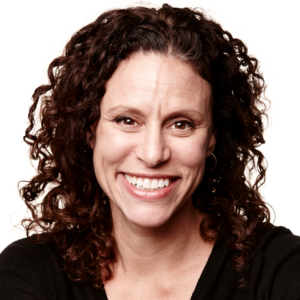 Season Sponsor
Get a transcript of this episode, and a special bonus debrief episode at the link below.
Episode Details
First there was IDEO, an award-winning global design firm that decided to take a human-centered, design-based approach to help organisations innovate and grow; you may or may not have encountered its unique approach if you've ever interacted with the Stanford d.school. And then in 2014 along came IDEO U (University), an online school promising to equip learners with the skills, mindsets, and tools to help us stay relevant and adaptive in our modern world.
Just on its own, IDEO U would so be worth us looking at it as an example of successful online L&D, as it's served over 50,000 learners in 100 countries, spawning a community connecting over 200,000 change makers bringing increased creativity, innovation, and modern leadership into their work. But we know that driving principle at IDEO is Design Thinking, which its chair Tim Brown says we should see as "a human-centered approach to innovation" that draws from the designer's toolkit to integrate the needs of people, the possibilities of technology, and the requirements for business success… so what is the connection, if any, between Design Thinking and Purpose? What role does Purpose play in what Suzanne's been trying to do this past bumpy year of COVID as Managing Partner of that part of IDEO? Given that the organization specifically offers a Power of Purpose course ("A clear purpose guides people through change and motivates them to lead from wherever they are"), we knew we needed to know more. So this week, in one of our final (but not final final!) episodes in our 'Is Purpose Working?' Odyssey we meet the latter's Founder and Dean, Suzanne Gibbs Howard to try and find out.
Suzanne's work at IDEO U caps a pretty amazing (she'll tell more of a "crooked path:" we think you'll disagree) personal and professional journey that involved Anthropology and associated field work, as well as a dip into divinity school, usability and lengthy spells in China and Africa. We learn about that, as well as:
why she ended up in that beautiful city by the Bay called San Francisco
how IDEO interprets Purpose—as a way of helping align people toward what's next for them
how our common tough 2020 brought Purpose to the surface for many people struggling to "keep pushing forward"
the role of Learning as a way to spark the engagement that's the necessary precursor to successful, Purpose-driven engagement
why L&D needs to be a lot more than "just MOOCs and talking heads" from now on
and so much more.
Resources
Suzanne is on LinkedIn here, her employer IDEO is here and IDEO U, of which she is Dean, is here (and her personal IDEO page here)
Check out the IDEO 'Power of Purpose' online course here
RedThread's Purpose work is here
And don't forget that the NovoEd-hosted Season 7 overall microsite www.novoed.com/purpose hosts all these episodes as well as much, much more—and that's where you can quickly get online registration for the final Q1 2021 webinar.
Season Sponsor
Share this episode with your network

Tweet